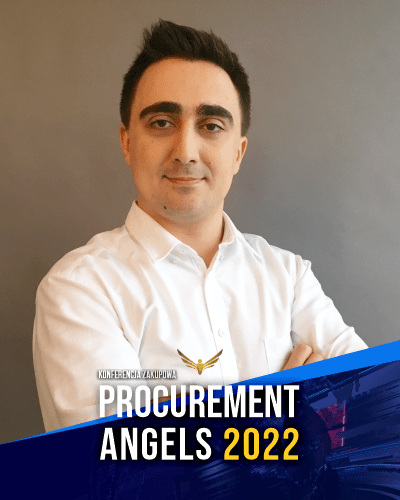 Category Manager Raw Materials & Energy
ROCKWOOL GROUP
Praktyk z wieloletnim doświadczeniem w zakupach. Pracował w dużych międzynarodowych korporacjach m.in. jako European Sourcing Manager, Procurement Manager, aktualnie jako International Category Manager w Rockwool Group. Posiada tytuł MBA in Logistics and Supply Chain Management.
Wytrawny negocjator i strateg. Z łatwością zjednuje interesy i cieszy się dużym zaufaniem. Charakteryzuje go dobra ocena sytuacji i nietuzinkowe podejście, często "out of the box".
W jego kręgu zainteresowań są zakupy Direct, w szczególności surowców naturalnych i energii, ale też z łatwością porusza się w kategoriach Indirect. Pomaga modernizować i umacniać rolę Zakupów w organizacjach.
Najważniejsze aspekty budowania strategii dla kategorii zakupowej
Od czego zacząć?
Analiza rynku i sytuacji – istotne narzędzia;
Zarządzanie relacjami… czy dostawcy są najważniejsi?
DO KONFERENCJI POZOSTAŁO TYLKO: